Finn Mackay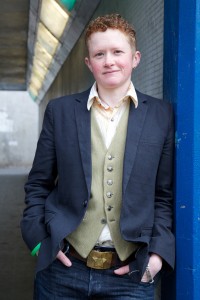 Finn Mackay has been involved in feminist activism for over twenty years, since leaving home to live at a women's peace camp as a teenager. With a background in youth and advice work, most recently she set up and managed domestic violence prevention education and anti-bullying work for a London local education authority. In 2004 Finn founded the London Feminist Network and the revived London Reclaim the Night march, which she co-ordinated until beginning PhD studies in 2010. Her PhD is on the British Women's Liberation Movement from the 1970s to the present day and has made copious use of the materials in the Feminist Archive!
Hannah Lowery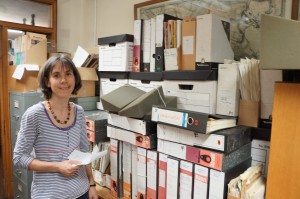 I am a professional archivist who has worked in the Special Collections of the University of Bristol Library since 1997. I have been involved in working with the Feminist Archive since it came to Special Collections in 2008. I particularly enjoy the art work in the Archive, and the wonderful Dora Russell albums and scrapbooks. Other parts of the archive remind me of growing up in the 1970s and 1980s, and I would like to spread the word so the Archive is used by people.
Dr Deborah Withers
Deborah first visited the Feminist Archive South in 2007 when it was based at the back of the Trinity Road library. What she found there changed her life and inspired some of her subsequent projects: Sistershow Revisited (2010) and Music & Liberation (2012). Between 2010-2013 Deborah co-founded and worked on the Women's Liberation Music Archive, which is now housed in the Feminist Archive South. Deborah has a passion for public history and widening access to the Feminist Archive South's materials, whether online, in workshops or exhibitions. You can read more about her wide ranging work here.