Join Ellen Malos, Nicola Harwin and Jackie Barron to discuss the history of Women's Aid in Bristol on Saturday, 20 July, Studio 2 MShed, 1-5pm. All welcome.
The majority of Ellen's activist life is dedicated to the ongoing struggle to end Violence Against Women.
For the final workshop in this series, Ellen is joined by colleagues who helped develop vital services to protect and support vulnerable women in Bristol and the UK.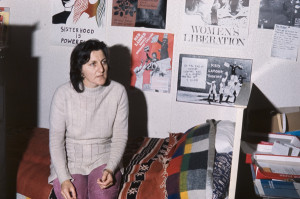 Drawing on material from Ellen's Archive we will look at the history and development of Bristol Women's Aid and link it to the wider national context.
We will explore questions such as:
How and why did the Women's Liberation movement come to support women and their children who were experiencing violence within the home, and to build an autonomous movement against it?
How has it now become supported by local and national governments ?
How did Bristol Women's Aid begin and what did it do?
How did things change after the early 1970s?