The final stage of the Ellen Malos' Archives project – a trip to Bristol University's Special Collection store to deposit the catalogued items.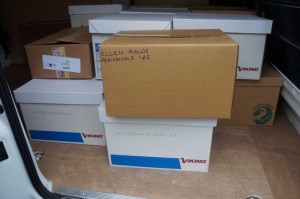 Sarah stands in front of her handy work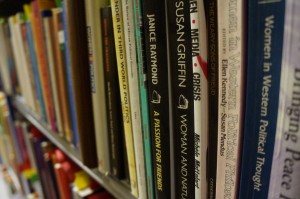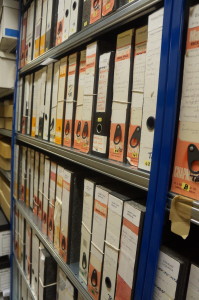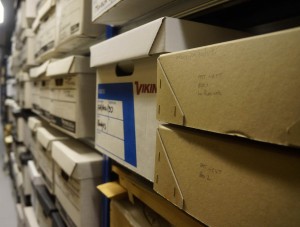 Don't forget, Ellen's archives are available to consult so do get in touch if you want to see them. As always, you will need to plan your trip in advance to ensure the items you want can be retrieved from store.