Welcome the Feminist Archive South (FAS) website.
FAS houses national and international material relating to the history of feminism, c.1960-2000.
The archive includes periodicals, books, pamphlets, diaries, calendars, conference papers, personal letters, photographs, stickers, postcards, drawings, posters, banners, badges, vinyl records, mini-disks, audio cassettes, video cassettes, a 16mm film, clothing, digitised audio and film and various other ephemera.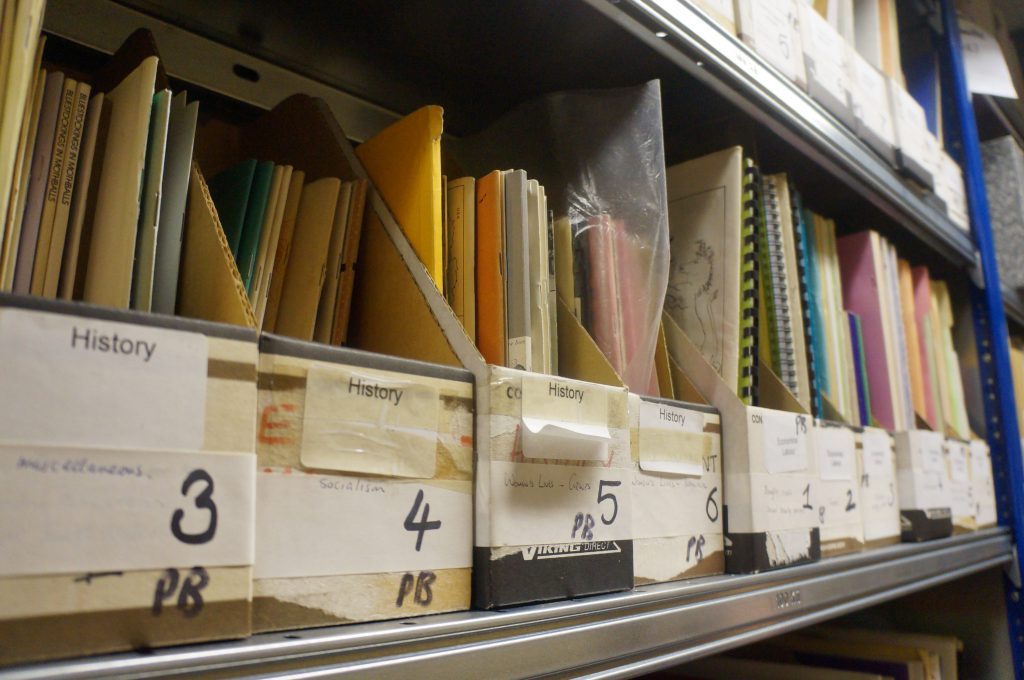 FAS is based at Special Collections at the University of Bristol.
To make an appointment to visit the collections please contact Special Collections directly.
For all other enquiries please contact the trustees.
Please take a look around the site to find out about our collections, history and projects including Hatpins to Hashtags, an innovative region-wide project celebrating feminist activism and herstory in 2018 in the South West UK.

For all our latest news you can visit the FAS blog.
The Feminist Archive South is a Registered Charity in England and Wales (registration number 282681). Our registered address is Special Collections (FAO Hannah Lowery), Arts and Social Sciences Library, University of Bristol, Tyndall Avenue, Bristol BS8 1TJ.
With thanks to Krystal Hosting for providing free website hosting for the Feminist Archive