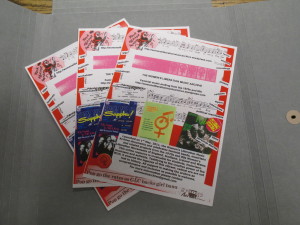 The Women's Liberation Music Archive is now available for consultation in the University of Bristol Special Collections, and is stored with the Feminist Archive South.
It has the reference DM2598 and contents can be viewed on our online catalogue.
It consists of 7 boxes of materials relating to Music and the Women's Movement in the 1970s and 1980s.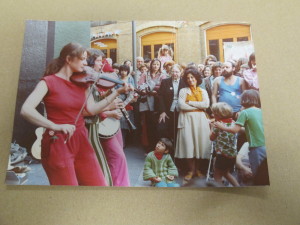 Gems include audio and audiovisual recordings of bands such as Clapperclaw, Jam Today, Ova, the Fabulous Dirt Sisters, Feminist Improvising Group, Frankie Armstrong, The Mistakes, Guest Stars,  and Contradictions, as well as a range of fascinating ephemera including fliers, diaries, budget books, manifestos, songbooks, posters, oral histories and much more.
Listening and viewing facilities are available within the archive for this material.
Big thanks to Sarah Cuthill who catalogued the material for us.