The next Feminist Archive South workshop in this Thursday, 23 May, 7pm at MShed.
We will be watching a TV programme featuring Ellen Malos and Germaine Greer, who appeared on the discussion show Women and Waugh in 1984.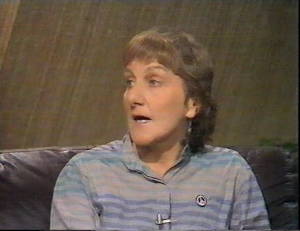 The programme is fascinating not only for the issues the women discuss, but also for how Germaine and Ellen subvert how women are set up against each other in discussion shows as a form of public entertainment – the name of the programme itself is a pun on this, presumably!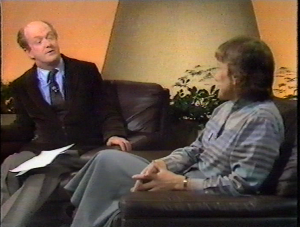 The programme is also worth seeing for the sheer range of facial expressions Germaine Greer pulls, contrasted with the demure intelligence of Ellen.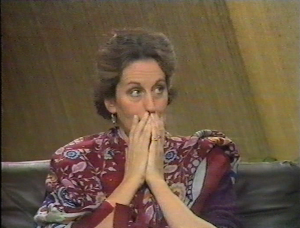 Join us! Its free to attend, all welcome, and we will have a discussion about the issues raised in the film afterwards.