Feminist Archive South are taking part in an event to commemorate the 40th anniversary of the Bristol Women's Centre.
Forty Years a Feminist: Bristol's Feminist Activism
Mon 17 October 2016
18:00-21:00
Wickham Theatre
Price: £5
The Bristol Women's Centre opened in September 1976 at 44 The Grove.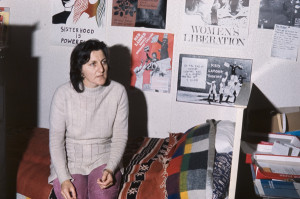 Focus for many feminist campaigns, the Centre offered pregnancy testing, and advice on legal issues, accommodation, contraception, domestic violence and rape.
"Forty Years a Feminist" commemorates Bristol's feminist activism with a panel discussion, the launch of Miriam David's book Reclaiming Feminism, and a party to celebrate four decades of achievement.
Chaired by Helen Taylor, the panel – Liz Bird, Helen Dunmore, Ellen Malos, Pam Trevithick and Jackie West – represents various campaigns and activities within the mid-1970s Bristol's Women's Liberation group.
There will be exhibitions from Feminist Archive South and the University Women's Theatre Collection.
Sponsored by Policy Press and The University of Bristol.