Feminist Archive South are delighted to be contributing archive material for Arnolfini's summer exhibition, Moving Targets.
Moving Targets will 'draw on Bristol's independent spirit and explore punk as an attitude that has more than one history and meaning.'
The exhibition title is taken from and dedicated to Mimi Thi Nguyen and Golnar Nikpour's chapbook 'Punk is a Moving Target'.

Our material will be displayed in the galleries from 8 August-11 September.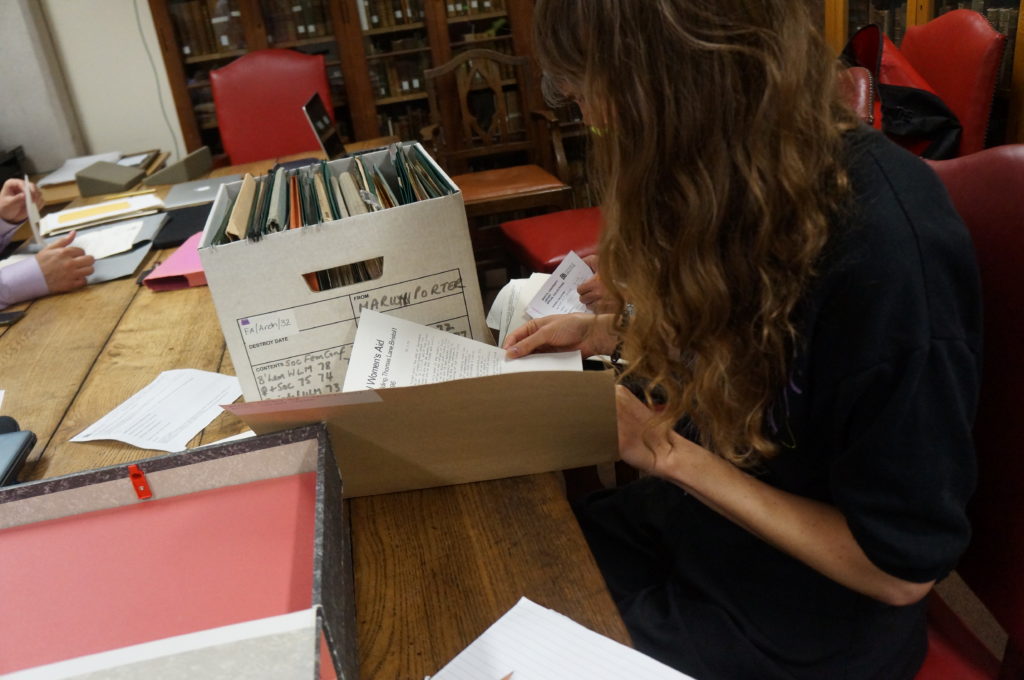 The exhibition and accompanying event programme offer a much needed counterpoint to white, western and male dominated narratives of punk history.
These one-dimensional stories continue to be perpetuated, even in 2016.
Viv Albertine, who you should know as a member of the Slits, recently defaced storyboards at the British Library's punk exhibition in order to re-insert ground-breaking female acts that were excluded from the exhibition.
Materials displayed from our collection include Bristol WLM newsletters, fliers, badges and anarcha-feminism/ punk ephemera.
We hope our presence at Moving Targets will help raise awareness about the Feminist Archive South, and encourage more people to visit us in the future.
For now, enjoy these images of us rooting through the collections!